Magic Swim pools are a safe and comfortable way to enjoy swimming out in the ocean during your yachting experience. The pools provide protection from jellyfish and sea critters with tightly woven netting and provide an enclosed area to prevent family and guests from floating away in the current.
Why Choose Magic Swim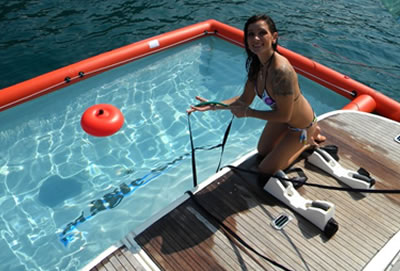 Magic Swim
Designed by naval engineer Paolino Napolitano, the Magic Swim is a pool float made from durable PVC, with a contained horizontal area that allows sea water to come in through mesh-covered holes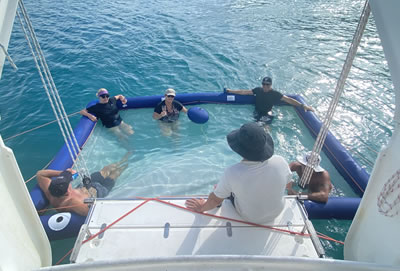 Easy To Assemble
Magic Swim weighs about 17 Kg's on its own and connects to your boat via the peaks. Once attached, you can blow it up using the 12volt / 240 volt a or foot pump, which fills the insides up with air in about five minutes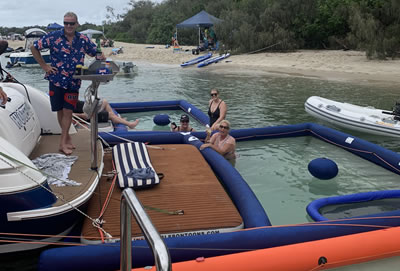 Sturdy Platform
The bottom of the pool is a semi-rigid floating platform, allowing you to stand and walk around, turning the ocean into your personal jacuzzi.